Campus tours brand activation, giveaway events, Fresher's Fairs and everything in between!
Attract, Engage & Inspire your target audience face-to-face.
Give your brand a student face.
Distinctive, aesthetically pleasing and strategically placed our Ambient Media Portfolio enables an employer's brand to sit directly in front of a student audience.
Our flagship product, Table Vinyls has an unprecedented dwell time compared with traditional advertising mediums.

Our other products are equally difficult to ignore, Branded Steps, Floor Vinyls, Adverticals, Banners and Branded Lifts are among the most prominent branding you'll see on-campus.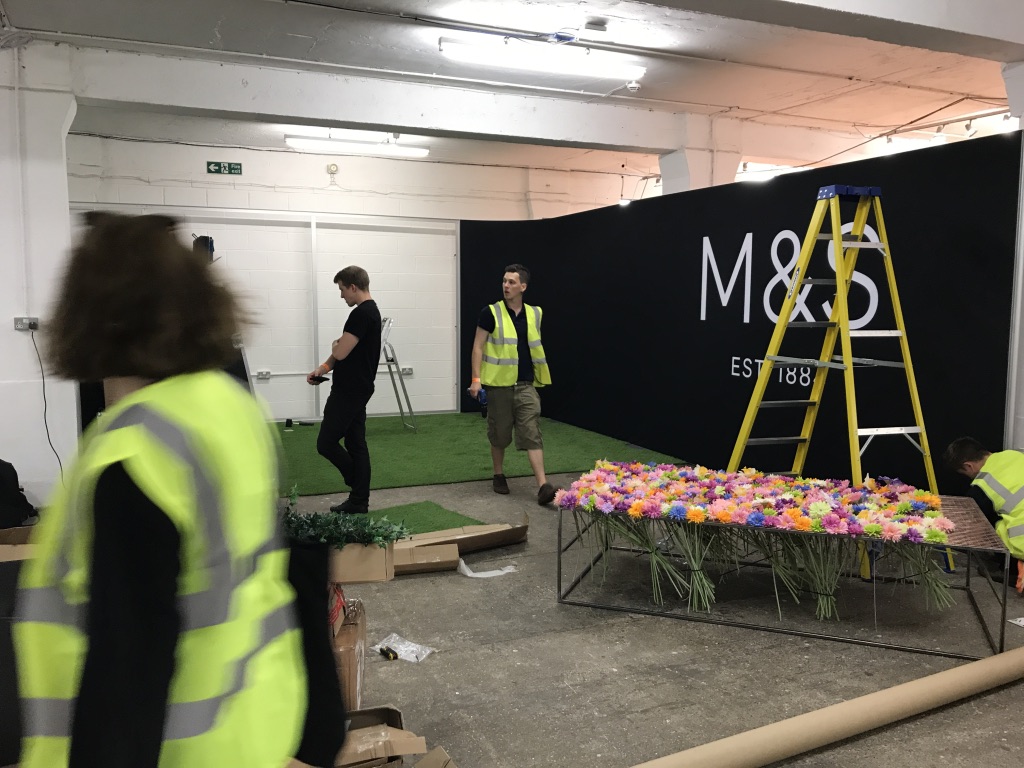 Bespoke Builds & Logistics
Designing, Building & Managing your concept into a live event set-up.

We look after every aspect of building a bespoke event piece either on or off campus. We advise on the design and practicality of your installation, stand or set-up.
Our unique knowledge of the University landscape enables us to advise our clients of the most appropriate and cost effective media solutions for their student marketing campaign.